Augusta's Roofing Experts!
Experts in Roof Repairing in Augusta Georgia Area!
Enon Hopkins Roofing Company offers roofing repairs and shingle replacement throughout Augusta, Georgia, and the neighbouring areas. We have over 40 years of experience in roof repair, metal roofing installation and restoration, vinyl siding, and asphalt shingle roofing.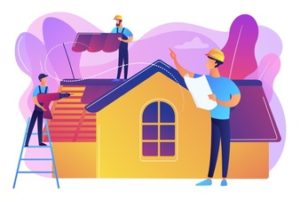 Roof maintenance
We have devised a maintenance program that consists of two stages:
As a first measure, a survey of the current state of the roof is carried out, and a report is prepared on the repairs and changes of the roof in general, such as its plates and/or tiles, gutters, ridgelines, pipes, etc. and its replacement if necessary.

A maintenance program is drawn up, which will be carried out every 3 or 4 months in search of its perfect functioning, periodically cleaning, uncovering gutters, drains and minor repairs.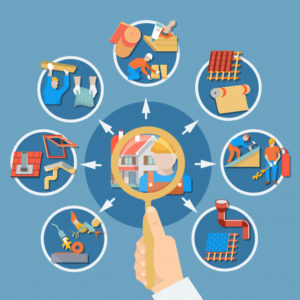 Repair
We carry out comprehensive roof repairs, partial or total replacement of gutters and metal and/or plastic sheets, placement of asphalt membranes in their different technical specifications.

Partial or total replacement of tiles and metalwork, change of asphalt felt, change and repair of metal or wood structure.
New placements
Construction and assembly of completely new warehouses, ceilings and masonry, parabolic roofs, gabled roofs, with their respective gutters and drains.

Ceilings with a metal or wooden structure with a sheet metal cover in its various trapezoidal or grooved type terminations.

Ceilings with wooden structure and roof composed of French, Portuguese, slates, colonial tiles, etc.
High-quality gutter systems!
Our team performs the gutter installations and works daily to guarantee a quality service from start to finish. At home, made to measure with the color of your preference and posted on the site!
We provide personalized attention and guaranteed service!
Do not hesitate to hire us, in our company you will find the quality and seriousness you are looking for for your work.